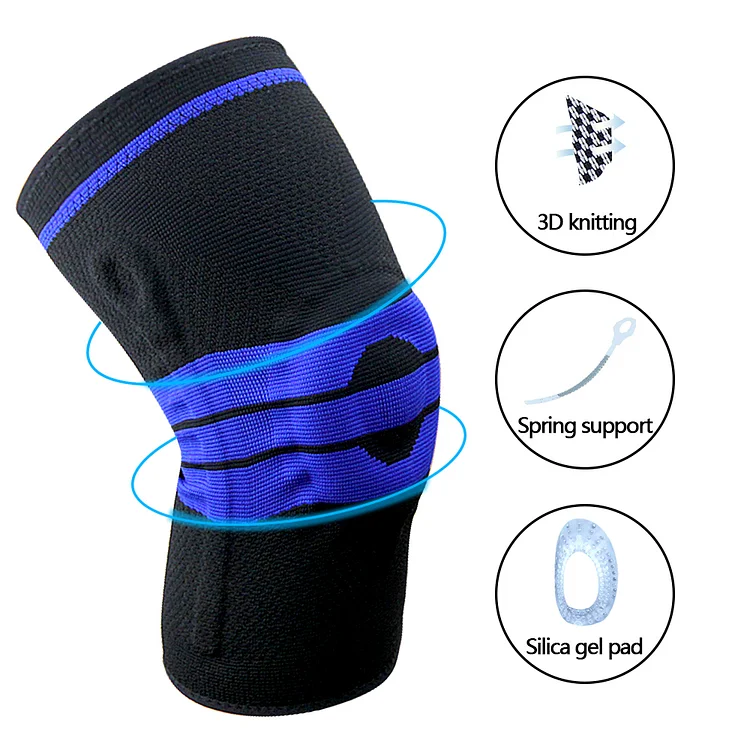 Product Description
Breathable knit soft fabric, non-slip silicone strap💭
⛹can be used for sports🏋weightlifting ⚽football, bodybuilding, martial arts, running, dancing, fitness, exercise and other fitness exercises.
1; high-precision 3D knitting cutting technology
2;Ergonomic design: 360° perfectly fits your knee flexion
3;tight-breathable compression fabric to reduce knee pressure and pain
Material: Nylon Spandex
Knee sleeve length: 30-31 cm / 12 inch
Application:Knee pain, discomfort, mild strain/sprain, joint fatigue, keep knee warm, rehabilitation after injury.
Knee pads, no allergies and itching; metal spring brackets and silicone pads are not easy to fall when used; non-slip silicone strips and highly elastic fabric to avoid sliding up and down during movement.
Articulating Knee Support Technique:
1; Silicone pads around the knees
2; Double-sided metal spring bracket near the knee joint
3; Support and maintain joint stability. Effectively disperse pressure
Package Content: 1 x Knee Sleeve