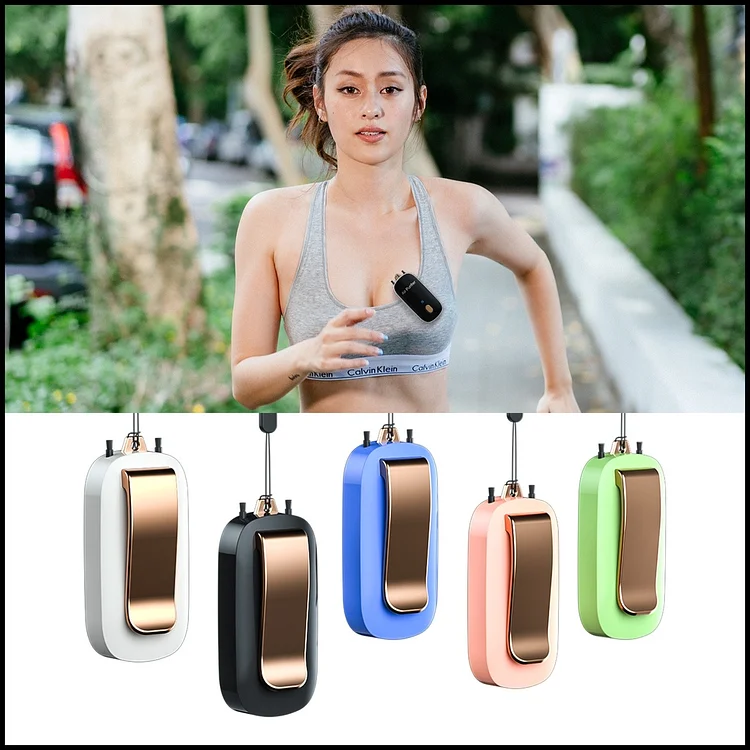 Feature:
1. EFFICIENT PURIFICATION:
This ionic air purifier releases more than 160 million negative ion-purified air to remove contaminants from your personal space. Scientifically proven, it can effectively purify air polluted by indoor air and indoor harmful substances (such as pollen, dust), second-hand smoke and bacteria, mold, formaldehyde, and even PM2.5 air pollutants, which can improve your mood and sleep.
2. PORTABLE & DURABLE:
this mini air purifier is simple and compact. It can be hung around the neck, hung in the car, very stylish, and it can be used to create a clean, good air area in travel, public places, or other places with poor air quality. Let the fresh air always accompany you.
3.NO NOISE & EASY TO USE :
The sound is very quiet during operation and will not bother you when you work or rest. The operation is very simple, just press the button for two seconds to enjoy the fresh air. 150 million negative ions
4. PROTECT YOUR SAFETY:
Portable ion air purifiers have no radiation. Negative ions effectively combine the static radiation of TV and computer to form a layer of negative ion protection layer to reduce the damage of radiation to the skin.
5. Long standby: 600 mAh battery capacity, charge for 2 hours, battery life exceeds 45 hours
Specifications:
Brand: JTKE
Model: K7
Name: hanging neck air purifier
Service voltage: DC5V
Power: Less than 1W
Current: Less than 50mA
Battery capacity: 300mah
A-nion concentration: 80-160 million / cm
Endurance: about About 45 hours
Charging time: 1.5-2h
Charging mode: type-C
Colour: Black/White
Material:ABS + PC
Size:81.95x40.5x21mm
*About Shipping
Our business is worldwide. The shipping period normally will be 7-15 days, or even LESS!This will be a totally safe and secure business, you will be given the tracking number once it's shipped.
Thank you for supporting on us!
*Return & Refund
Please feel free to contact us when you got any trouble with the item.
We will help you to solve immediately.
*Payment
Online Payment and Credit Card are available for all.