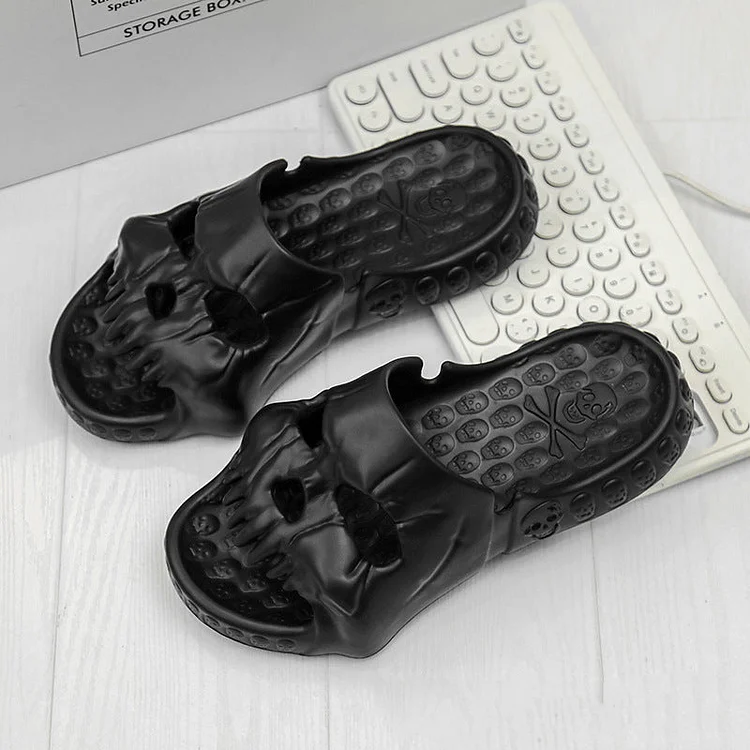 💀【NO ODOR】The skull slippers are manufactured using a premium EVA material,which is recyclable and not only waterproof and wear-resistant like rubber,but also light and elastic like memory foam.It is worth mentioning that this unique slipper does not use any glue,so the possibility of odor is eliminated.

💀【NON-SLIP】This Pillow slides vamp and the sole is to use the skull pattern design, highly personal and provide excellent skid resistance and grip.The NON-SLIP design allows the slipper to adapt to any surface without slipping,including tile floors,carpets,beaches,pools,etc

💀【CUSHIONING】The cloud sandals with a 1.4 inch thick EVA outsole,make its have very good shock absorption,make each step as you walk on the cloud,give you a comfortable and soft in experience.

💀【COOL and practical design】The cool hollowed out skull allows the air permeability of this men's sandal to be fully exploited to keep your feet cool on sweltering summer days.This breathable sandal allows you to be more comfortable in various places without having to worry about smelly feet.

💀【BEST GIFT】 MAIITRIP High quality Sport slippers are undoubtedly one of the best gift choices,and it is easy to win the hearts of people with its novel shape design.It's such a comfortable wearing experience that everyone loves it and can't even take it off.
Bone Clouds
-Menacing Fashion
Do you have trouble looking stylish, and staying comfortable? Our Bone Clouds have been blowing up the internet because of their distinct look, and comfortable cushioning and fit.
Now you can rock your Bone Clouds for a never before seen low price. With our many variations of color, you can cop different pairs with our bundle deal. You will be able to wear your favorite colors, and slip on stylish comfort on the go.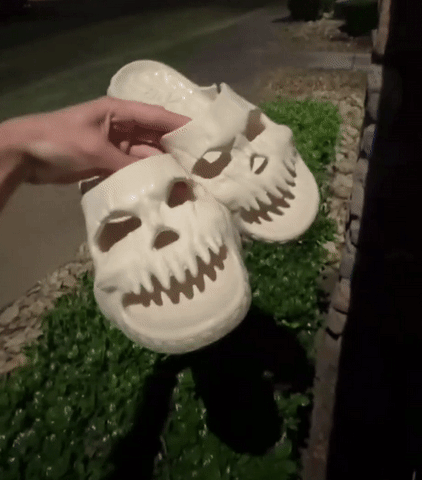 Benefits of owning Bone Clouds:
. A unique and distinct addition to your style and fashion.

. Our Bone Clouds are made by high quality materials to give you that comfortable feel, and to prevent damage from performing physical activities.
. Because of our incredible low prices, you can afford to buy many pairs.
Don't Miss Out:
Our Bone Clouds are currently going viral! Join the trend and order your very own pair today. Display your fashion with pride, and live with comfort.
Along with our free shipping, we offer an incredible bundle deal!