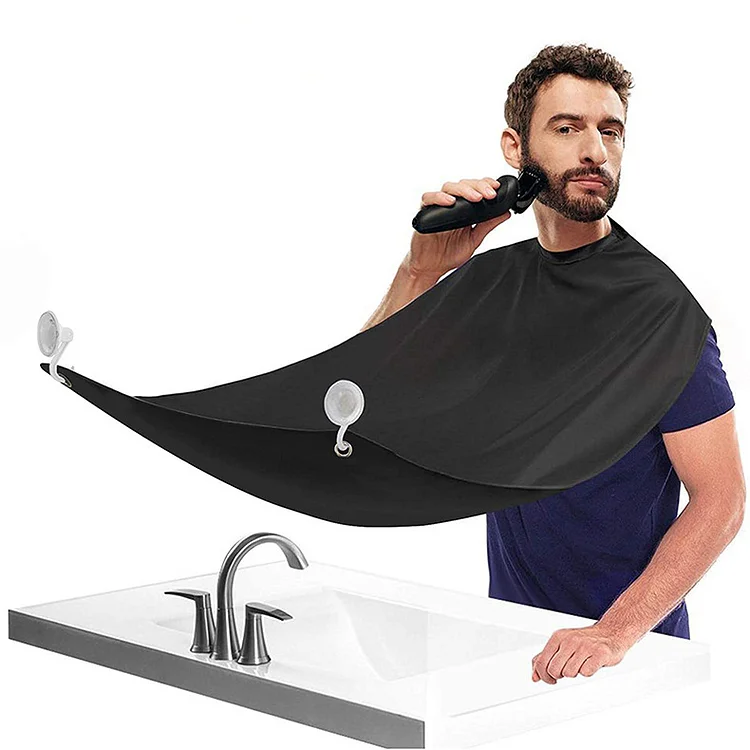 QUICK & EASY: This beard hair catcher rules the realm with a mighty fist! Using mirror suction cups and a neck collar, it's easy to set up and just as easy to put away after you shave.
CLEAN: Keep Your Bathroom The Fairest In The Land! Whether you're defeating renegade sideburns or a once-loyal mustache, this beard catcher conquers any misfit hairs trying to storm your throne room! No more clogged sink drains.
EFFECTIVE: Be Prepared For Any Perilous Quest! This deluxe set for men includes the static and stick-free beard apron that protects chest, neck and shoulders. Also includes strong suction cups to secure while using.
THE ORIGINAL: There is only one true King! As featured on Shark Tank. This beard tarp has been prized by both lowly serfs and high royalty. When it comes time to ready the beard for war, be sure to throw down the gauntlet like the king that you are!
GIFT IT: Do you know a shaggy young squire who dreams of becoming a champion? Or a king whose wisdom is as deep and rich as his facial hair? Be their knight in shining armor and get the trim tool any prince charming deserves!