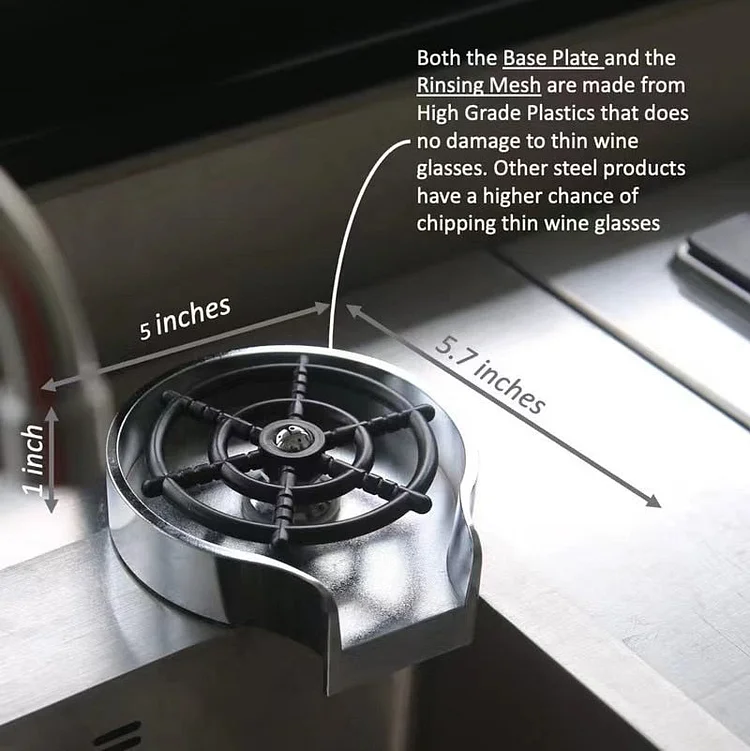 WASHING DISHES WILL NEVER BE A CHORE AGAIN!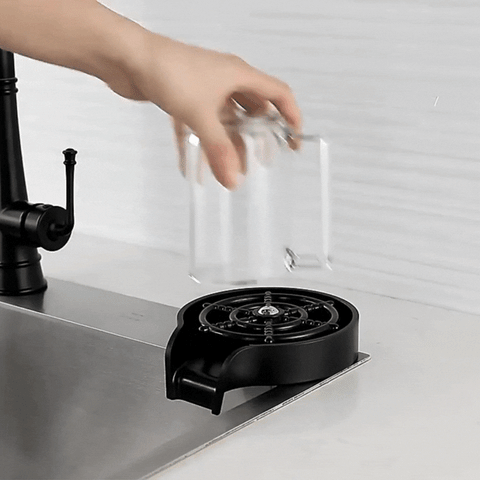 Gently press the bottom of the cup and it will automatically spray water for cleaning. Once the cup has been cleaned, the water jet stops automatically when the cup is removed!
SAVE TIME BY RINSING ANYTHING IN RECORD TIME!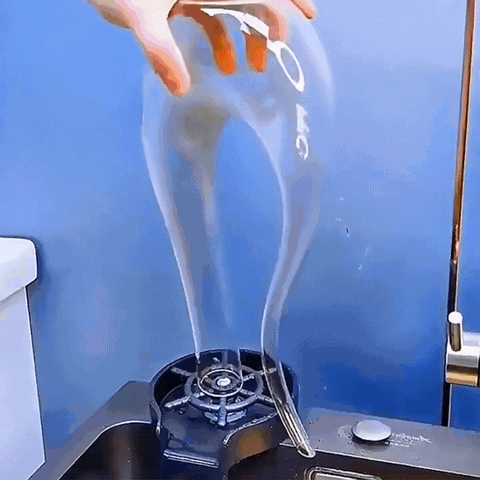 From wine glasses to coffee cups to travel mugs, it rinses any beverage, so you can spend less time soaking and scrubbing!
INSTALLATION IS CHILD'S PLAY!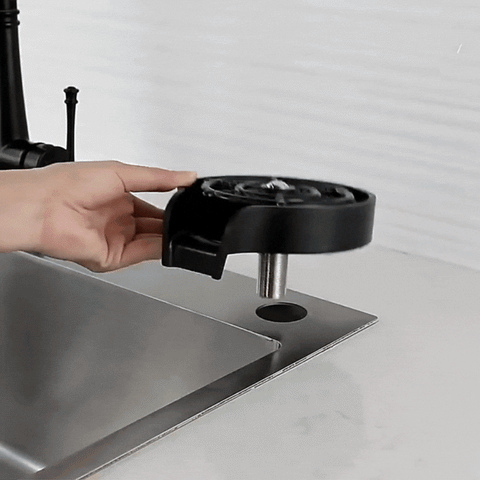 The perfect complement to your kitchen faucet. It only takes a few minutes to install our glass rinser by yourself, it has a good weight and the finish is super nice, fits perfectly in your kitchen environment!
MODERN DESIGN IN STURDY METAL!
MAKE YOUR LIFE EASIER!