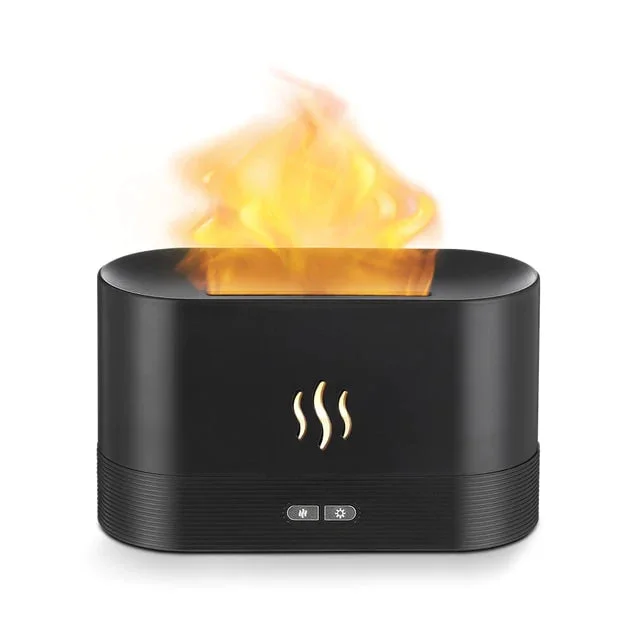 Discover Serenity with Our Modern Aromatherapy Air Humidifier!
Elevate your space with the perfect blend of technology and tranquility.
Soothing Atmosphere
Breathe in relaxation as our humidifier disperses fragrant mists, transforming your environment into a sanctuary of calm.

7-Color Flame
Immerse yourself in the soft, ever-changing glow that replicates dancing flames, casting an enchanting ambiance.

Modern Elegance
With its refined design, our humidifier seamlessly complements any decor, becoming a functional work of art.
Enhanced Wellbeing
Sleek and modern aromatherapy air humidifier. Let tranquility and innovation fill the air you breathe.
Our sleek humidifier not only nourishes the air with soothing aromas but also bathes it in a mesmerizing array of LED-lit vapors, resembling gentle flames in seven captivating hues.