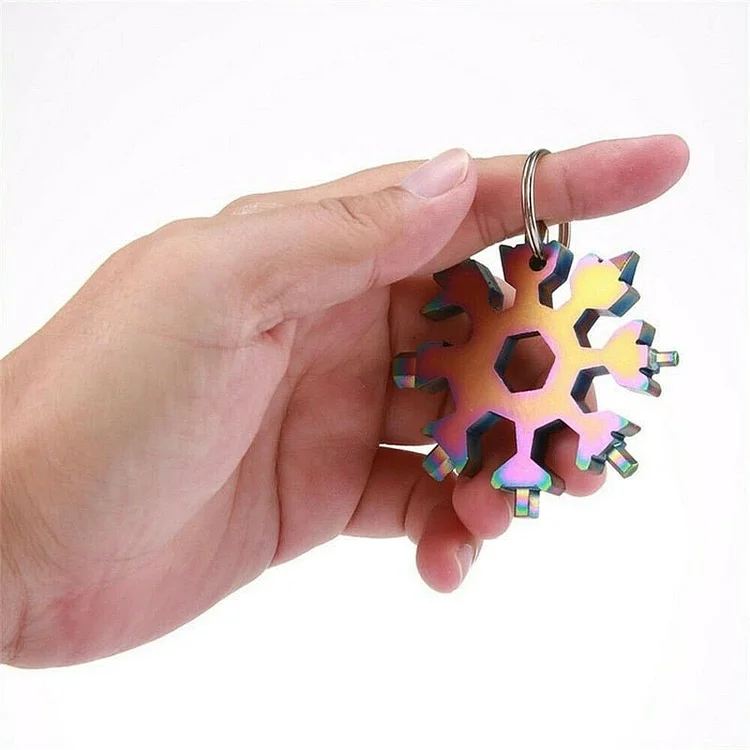 Never Leave The House Unprepared With Necessity Tools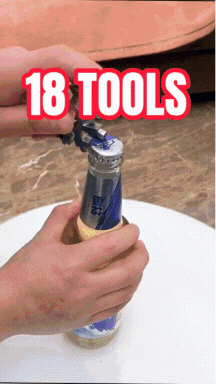 Versatile and Portable:
This multi-tool is the perfect companion for all your outdoor adventures. With its compact size and lightweight design, it can be easily attached to your keychain or backpack, making it easy to carry with you wherever you go.
18 Tools in One:
With its 18 unique tools, this multi-use tool can handle a variety of tasks. From opening bottles and turning screws to fixing snowboarding equipment and tinkering with bicycles and toys, this tool has got you covered.


Durable and High-Quality:
Made of high-quality stainless steel, this multi-tool is built to last. It is sturdy, rust-resistant, and can withstand tough conditions. So, whether you're camping in the woods or on a snowboarding trip, this tool will never let you down.
The 18-in-1 Stainless Steel Snowflakes Multi-tool is a versatile, portable, and durable tool that is perfect for all your outdoor adventures. With its unique 18 tools, high-quality stainless steel construction, and compatibility with a wide range of activities, you'll never want to leave home without it.
Specification:
Diameter: Approx. 64mm/2.5inch
Package Includes:
1 x Snowflake Multi Tool
1 x Keychain Ring